Scarlett Pickle – Softball Player Spotlight
Today, we want you to meet Scarlett Pickle. We think she is absolutely adorable! And we are pretty sure that as the years go by, she will love softball more and more! Hey Scarlett, go out there and kick butt!

Scarlett is entering her third year in Softball this Spring. She has made drastic improvements from year
one to year two. Some of these improvements include throwing power, throwing accuracy, and situational awareness (while out in the field). But the most improved thing I've seen from her is her hitting, and especially her hitting to get on base.
This past season Scarlett went 21 for 25 at the plate while knocking in 10 runs to help her team in
crucial moments.
Scarlett is always willing to help other teammates or pair up with ones left without a
throwing partner. She tried out catcher this year, which was brand new to her, but like always she fully
listened to her coach's instructions on what was the catcher's job.
Her mother and I are looking forward to this upcoming season for Scarlett, whether it's the new teammates she'll meet, the memories she'll make, or the new things she'll learn.
Good luck this season,
Love Mom & Dad
((You can submit your player by sending a write up and picture to softballisforgirls@live.com))
Our Black Personalized Towels are on Sale for $4.99 while they last! They are super cute, don't miss out.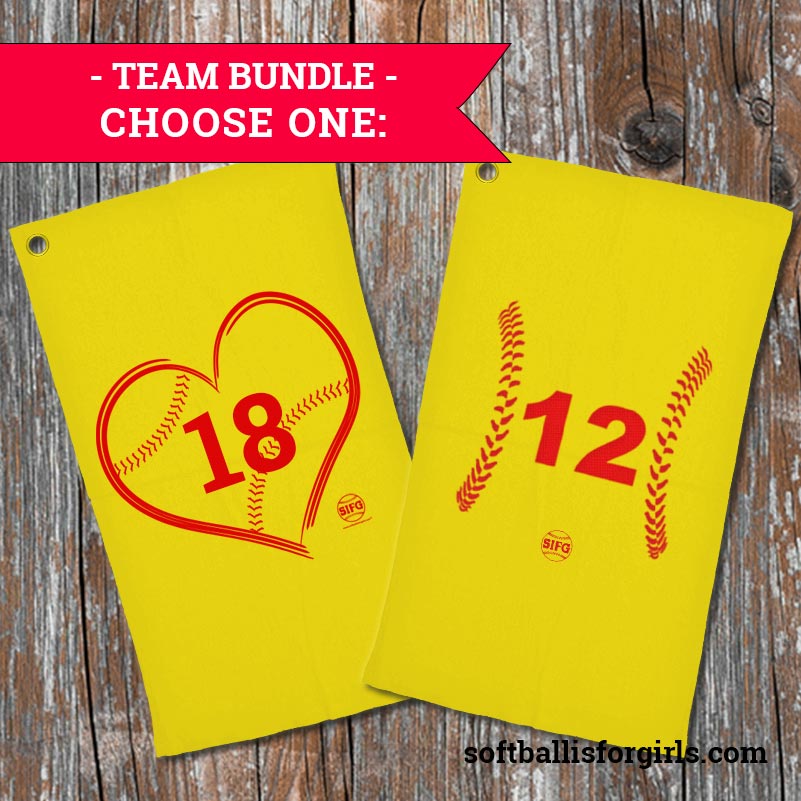 get sifg in your inbox
Receive occasional updates about sales, new products, coupon codes, and more!