When My Daughter Comes up to Bat | Softball is for Girls
We have Over two Dozen New Designs up at the Store! More coming, we hope you will love them! Please support us so we may continue supporting you!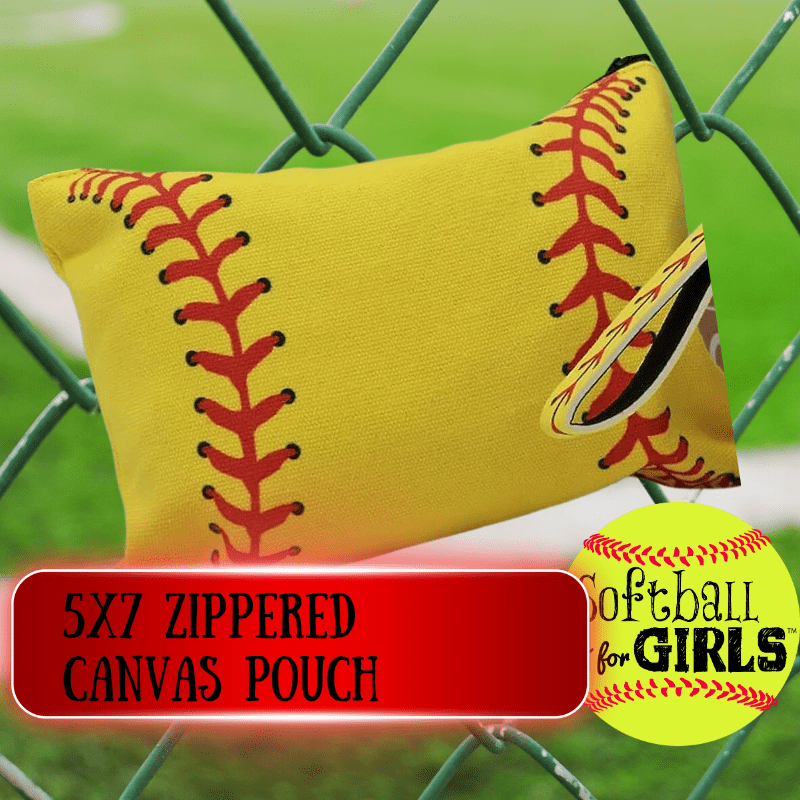 Oh My God, how many outs do we have? Two outs. Are you serious????? Oh God,(folding head into hands) why does she always come up to bat when there are two outs with people on base? This is ridiculous, oh please, I hope she doesn't miss. If she misses we are definitely going to lose this game. Wasn't she up to bat last time we had two outs? This is crazy. What's the score?
"COME ON HONEY, YOU CAN DO IT!"
Oh she better do it. All that money I have spent on hitting lessons, she better hit the ball. She better put the ball in play. Is this pitcher really fast, I mean she looks like she is 20 years old. How in the world is my daughter supposed to hit when the pitcher is 8 years older than her? We need to see a birth certificate. Why haven't the coaches asked for a birth certificate. What twelve year old is 6 feet tall?
"HIT THE BALL HONEY – YOU CAN DO IT! I BELIEVE IN YOU!"
Believe in you my ass. Holy crap, did the umpire just call that a strike??? That was not a strike. How in the hell is she supposed to hit a ball in the dirt? This umpire needs glasses. Was that a trike to you? I need to just shut up or else I am going to get thrown out of this game?
"DON'T WORRY I WOULDN'T HAVE SWUNG AT THAT EITHER HONEY!"
Umpires. Oh my god. What's the count. I can't look. I am going to close my eyes someone just tell me if she hits the ball? What's the count now? Yeah….you better have called that a ball you blind umpire.
"PICK YOUR PITCH HONEY, YOU GOT THIS!"
2 balls, one strike. She better not swing at any junk. Why is it that my daughter is always up to bat with two outs? Do they do this on purpose? I can't handle this. My butt is numb, I think I need to get up and walk. I wonder if it will distract her if I get up and move? Maybe I should just sit here? Does anyone have a blow pop? OH MY GOD SHE SWUNG AND MISSED. How did she miss that?
"KEEP YOUR EYE ON THE BALL KID, YOU GOT TWO ON YOU?"
She better not miss the next one. If she swings at a ball in the dirt, I am making her clean the toilets when she gets home? Does anyone know the score. Seriously, we are behind by one with two runners on and my daughter is up to bat? Oh my god. Does anyone have a solo cup I could borrow? That lady on the bleachers from the other team better just shut her mouth, and stop heckling my child.
Maybe the pitcher will just hit her so she can take a free base. Yes thats it, hit her. Hit her in the fat part of her leg where it won't hurt to bad. We can post a picture of the bruise on Instagram later. Softball bruises are still cool. This pitcher is 20 years old anyways, she shouldn't be pitching to children. Oh no, did I just say that out loud?
"FULL COUNT! BALL 3 YOU GOT THIS! KEEP YOUR HEAD ON IT"
What's the count? Oh yeah, full count. Why doesn't the coach call for the girls on base to steal? Stupid coach. Oh my god. 2 outs. Is this our last at bat? How much time is left in the game? What's the score? Why don't they ever have working score boards at this tournament. As much as I pay to be here and they cannot even have scoreboards that work. Just ridiculous. I bet if these were boys games they would have working scoreboards. I need to file a complaint, this is ridiculous.
Oh crap, did I pay the electric bill? Where is Lilly? I told her to stay right here. I am going to kill that child. She will be ok at the playground by herself for just a minute, I mean there are probably cuter kids to steal. Why are that moms boobs hanging out of her shirt?
(Grabbing the hand of the mom beside me) – I am just gonna cover my ears and eyes, tell me what happens? But what if she hits one out and then I wasn't looking. She better hit. We just had a hitting lesson Thursday and she was hitting like a beast. Why is it she can hit so well in the cage but not on the field? Maybe we need a new hitting instructor. Did she just foul that off? YESSSSS, she fouled it off.
"KEEP BATTLING HONEY – YOU CAN WIN IT!"
She better win it. I didn't get up at the butt crack of dawn to watch her lose a game for her team. Does she know, I have to sit here with all these other moms, and I know if she misses they will blame the whole game on my daughter. Never mind the fact that their daughter walked in two runs, and the shortstop booted two balls that should have been easy outs. Why doesn't anyone else cheer for my daughter? Wait, are they cheering? I cheer for their daughter? I wonder what they are all really thinking. Oh my GOD, here it comes – she better not stand there and let a strike go by! I can't watch. What happeneed? Why is everyone screaming? Oh thank GOD she got a hit!
"GREAT HIT HONEY, I KNEW YOU COULD DO IT!!!!!!!"
Oh, Thank GOD, she hit the ball and scored the run! They really need to put in a runner for her, they know she's not fast. Wonder if I should ask the coach. If the next girl hits a ball to second she won't make it to second. Oh my god, I can breathe. Who is up to bat next? Oh hell, It doesn't matter, as long as its not my daughter!
---
get sifg in your inbox
Receive occasional updates about sales, new products, coupon codes, and more!