The Life of a Catcher | Rylee Thompson
Softball is a great sport to play, and it is truly a team sport. It is a sport that requires you to be part of a
team on and off the diamond. I am one of many players on the dirt, but I sit in the best seat ever. I can
see everything that is happening and even though it is stressful, I am proud of my position. I am there
when the pitcher needs encouragement, I can call out plays to hype up my teammates, and I can even
stop runners from scoring because I protect home plate. I am a catcher of a travel team but, it took a lotto get me where I am today.
Snag the Cutest Shorts on Earth on our website!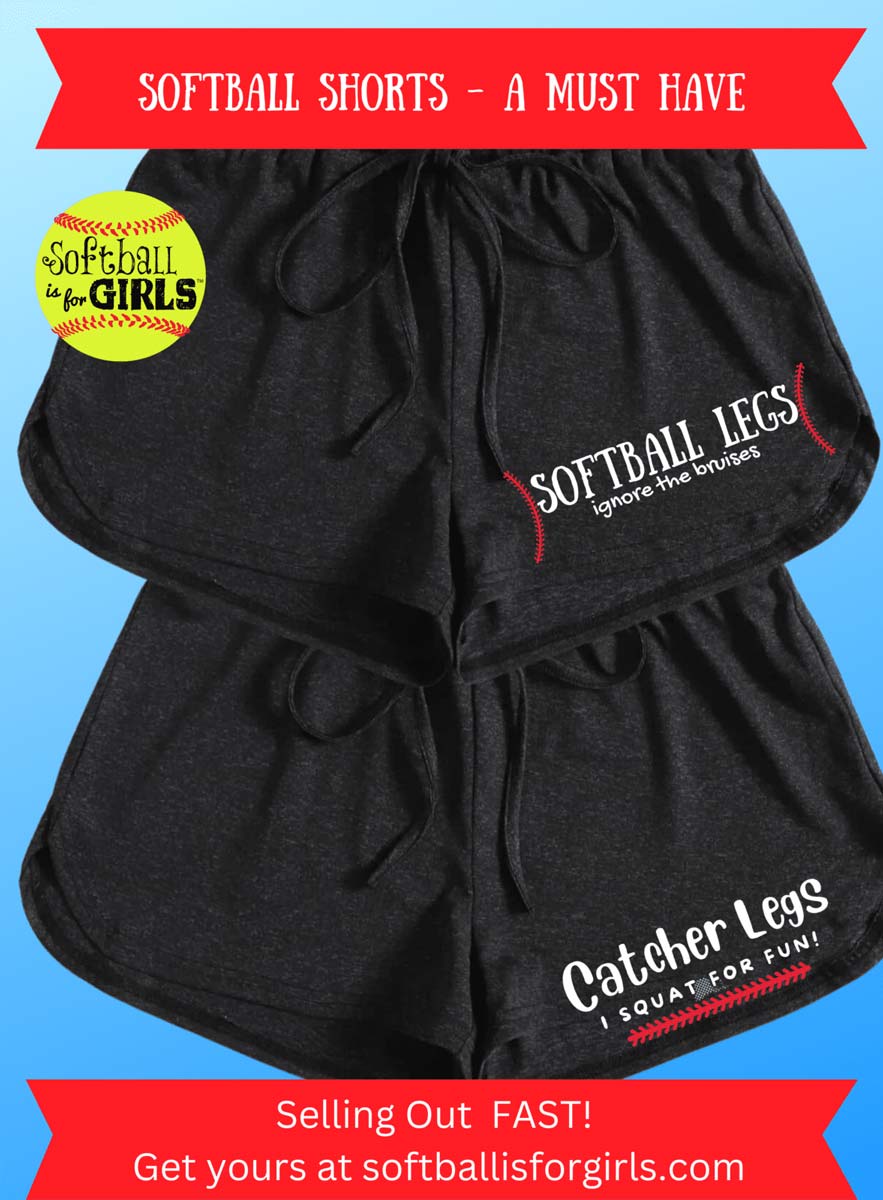 Not only do I spend countless hours practicing with my team, but I am also putting in just as much effort off the dirt as well! I have private lessons, watch YouTube, live games, sub for higher lever teams and even drag my family out to help me improve my skills. I want to be the best,so I practice/play like I am the best. So back to what I was saying about it being a dual team sport, it also requires a support team. That is where my family and my coaches comes in. My Mom is probably my biggest supporter ever (even though she is also my toughest critic) because she does whatever I need toget better. She drives me to all my games and practices no matter the distance. She prepares snacks andanything that I will need at tournaments so that I have what I need to get through the games.
My parents made the car rides my safe place to vent, hype up and distress to and from games, so that I am free to be open about my feelings and move forward with a clear head. My family helps at practices
when needed as well, my little sister runs bases, and my mom even tore her calf muscle at practice
running bases, or coaching when we didn't have one.
Being a catcher is super tough and I will tell anyone that no matter what they say it is the hardest position on the diamond! You must be tough and able to show other players that you can hold your own. I am forever grateful for the people who are pouring into my life to make me better. I have my previous coaches who make time in the week to work with me, my private coach Lauren who helps me sharpen my weaknesses, my family who is there for anything I need and my team who works with me to win ballgames. I could not be where I am today without every single one of them and proud to be part of both teams on and off the diamond! God Bless
and Play Ball!
Rylee J. Thompson
Instant Karma 2023
get sifg in your inbox
Receive occasional updates about sales, new products, coupon codes, and more!