How I Feel at the Softball Field | Jordan Yancey
How I feel at the Softball Field
By Jordan Yancey. Age 9
10-U Bloodhounds
Hello my name is Jordan and this is my essay on how I feel when I'm at the softball field. I usually am super duper happy at the field. I love practice because that is when I usually get a hit LOL! Me and my friends get to throw with each other and I get to learn how to slide and corner the bases when you are running and how to steal a base.
But, like when we were at the tournament, there was this one WILD pitcher on the mound. I was scared for my life that I was going to get hit. I almost got hit in the helmet twice. Sometimes I get sad because once I got hit by the ball and I had a bruise for 3 weeks. One time in my game I slid into home too early and I got out. If I was safe we would have won the game but instead we tied. But when we won the championship!!!! I felt really happy and it was amazing. I got a trophy, and I never had a trophy before so that made me really proud and I want to play every season now. We got to make angels out of the sand on the field after we won. We got dirty but it was so fun.
Jordan! Thanks for sharing, it looks like you need a pair of these shorts!
We have a restock of shorts in stock. Shipping within 2 days while they last! Click picture to check pricing. https://softballisforgirls.com/shop/softball-legs-ignore-the-bruises-softball-is-for-girls/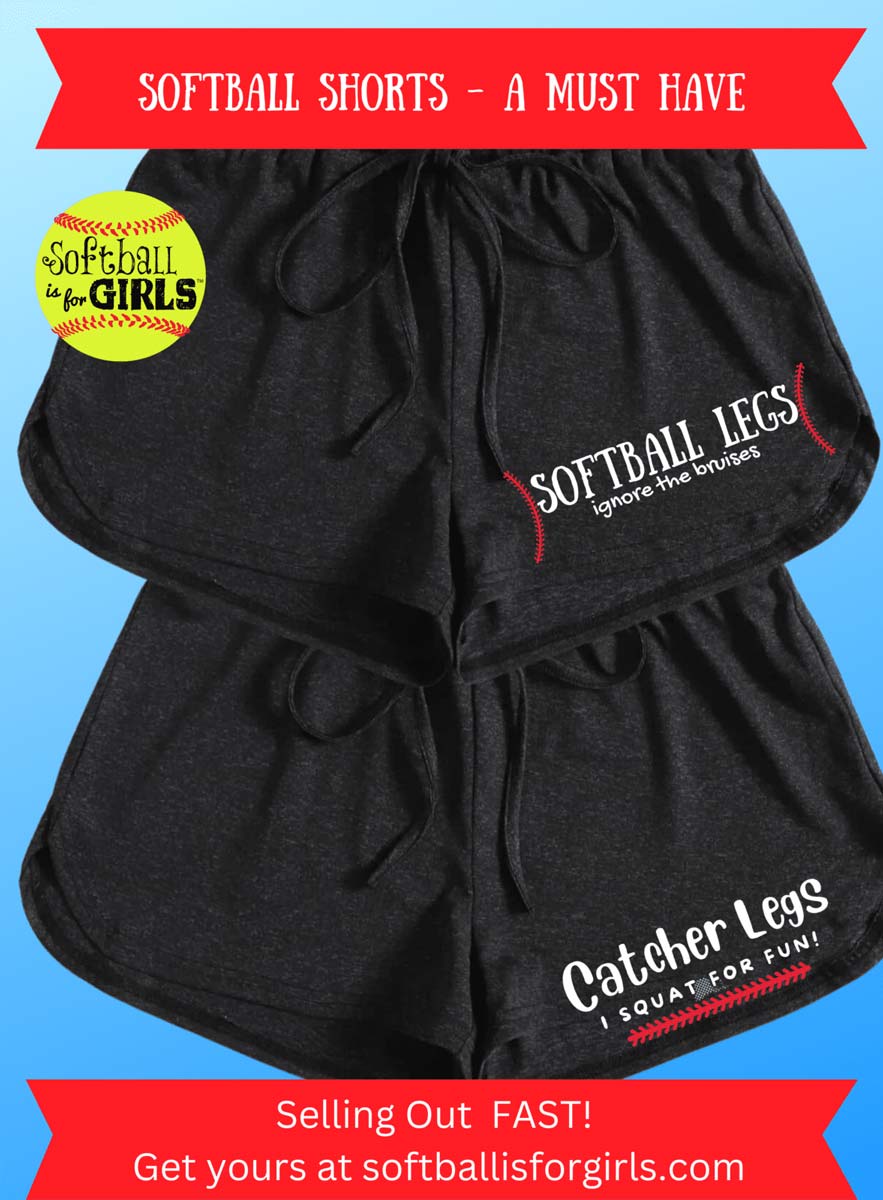 get sifg in your inbox
Receive occasional updates about sales, new products, coupon codes, and more!