Immediate ACT Math Prep – Recommended by Recruiters
We talk a lot about the collegiate softball experience. But one of the most important aspects of being a college softball player is the ACADEMICS! And you only get one chance! You get one chance to make the grade.
As a college coach, high academic achievement can be the one thing that sets your player apart from another. And remember, while softball is important – the EDUCATION is the long term goal.
Based on recommendations by Collegiate Sports Advocate, we have partnered with the renowned and extremely successful Jen Henson to help offer your student athletes multiple opportunities to do well on the ACT, at an extremely affordable cost to the student using a proven system that works.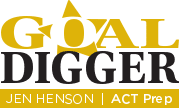 Join ACT test prep expert Tony Miglio
For "Conquering the Math ACT test overview"
from 8-9 EST, 7-8 CST on
Tuesday, January 23rd Via Zoom
· Top test taking strategies for Math ACT
· Review of the most common and important math formulas.
· Math Equation study guide provided to all registrants.
Cost: $40
How do you register? 1. email nkytutoring@gmail.com with subject: "I'm joining the Math ACT class on 2/23." OR text Tony at 859.835.1900 with the same heading
a. provide your email that you want your study packet and PayPal invoice sent to.
2. You will receive a confirmation when your request is received.
3. Payment and screen shot of proof you have Zoom app due before packets are emailed.
4. Day of review a code will be emailed and/or texted to you so you to join the Zoom* meeting.
*It is the users' responsibility to try the Zoom app prior to the class to be sure it works, etc. I will start the review on time and will not be available to help with IT problems.
get sifg in your inbox
Receive occasional updates about sales, new products, coupon codes, and more!