Look, softball is hard. For the adults. And time-consuming, and expensive, and the truth is that everything in life comes with HACKS! Today, we share some SOFTBALL MOM (and dad, auntie, grandma, papa) HACKS to hopefully make your days at the park a little better. Well at least….easier.
Weather ISSUES! This is the BEST SOFTBALL MOM HACK EVER! Struggling with the freezing cold? Or the BOOB and back sweat is running down your butt-crack? Or rain making your hair frizz out? Or snow? Weather issues are real, and there are some that no shade tent can save us from. SOLUTION – THE PRESS BOX! Lord knows few fields have working scoreboards, but the PRESS BOX is the best place to sit and all you have to do is press a few buttons and everyone will think you are a HERO for keeping score. WARNING: Be on the lookout for naked umpires changing clothes when you go up there – but other than that enjoy the climate control. ADDED BONUS: Don't have to listen to any annoying softball fans!
Daughter have a case of the EYE-ROLLS? You know, those little annoying things that cause her eyes to make expressions that make you want to find a switch from a field and wear her legs out? Well we have a solution for that. POSTERS! And CHEERS! And this is about the only time we condone a cow-bell! Cheer for that girl and make sure everyone at the park knows that SHE belongs to you. You can also dance! Download some of your favorite 80's PLAYLISTS from BALLPARK DJ and play them LOUD and PROUD and Dance on the bleachers. That should FIX it. But it could also make it slightly worse. But it's worth a try.
DIDNT HAVE TIME TO WASH WHITE PANTS! OR didn't get them really clean and want to avoid judgment from the newbie moms who go extra crazy cleaning white pants as if having sparkly whites for all of 5 minutes is a badge of honor? Be the first to show up at the park and let your daughter take a few extra spins around the field and practice her sliding. NO ONE WILL KNOW that her pants were dirty when she got there, an will only applaud her effort and hustle for arriving early to get in extra practice. SIDE NOTE: Rob over at CLEAN-ALKALINE FORMULA, really knows how to clean stuff. BEST SPORTS CLOTHING CLEANER EVER!

Constantly getting asked to keep the books? This SHOULD work!

Have a problem keeping YOUR mouth shut? Invest in BLOW POPS. By the BIG BAG FULLS. Suckers can be your BEST FRIEND!
Don't want to carry a chair – or maybe just forgot one? Offer to be the dugout mom! Not only will you get a GREAT seat, but you will have some shade.
THIS RIGHT HERE covers a MULTITUDE OF HACKS. No captions needed.
Softball SOCK issues. (Of course, you do) Holes? Can't find the matching sock? Daughter insists on wearing them no matter what?? SOLUTION! THROW THEM AWAY AND BUY NEW ONES WHEN YOUR DAUGHTER IS NOT HOME BECAUSE THERE IS NO SUCH THING AS LUCKY SOCKS and HOLES in the toes make them hit funny.
STINKY FUNKY DISGUSTING SOFTBALL CLEATS that make your car and everything else smell like donkey BUTT???????? Bring large gallon sized ziploc bags and make your daughter put her cleats in them BEFORE putting them in her bat bag, or your car etc.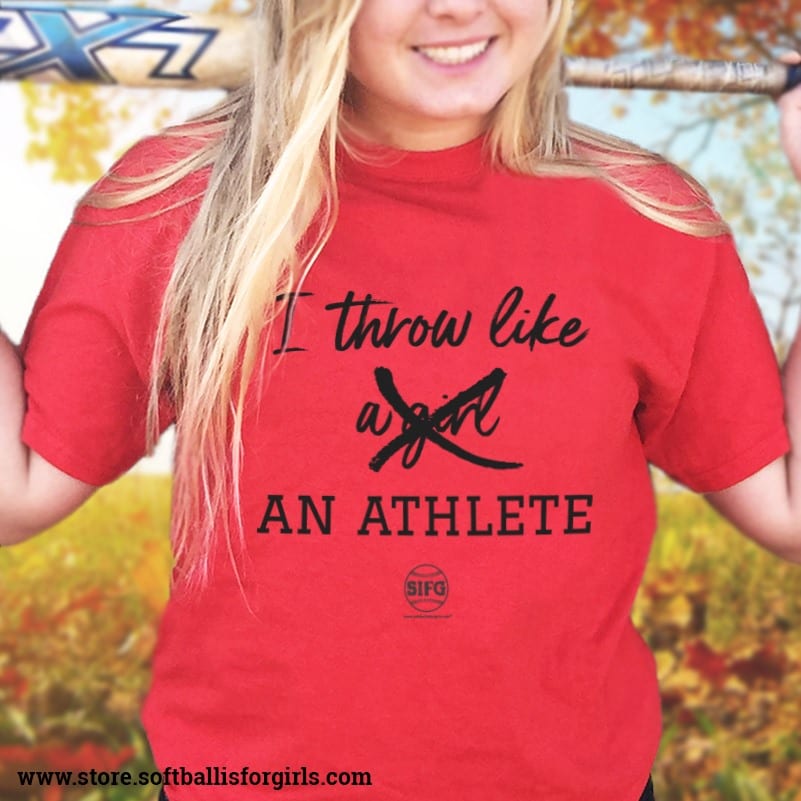 get sifg in your inbox
Receive occasional updates about sales, new products, coupon codes, and more!